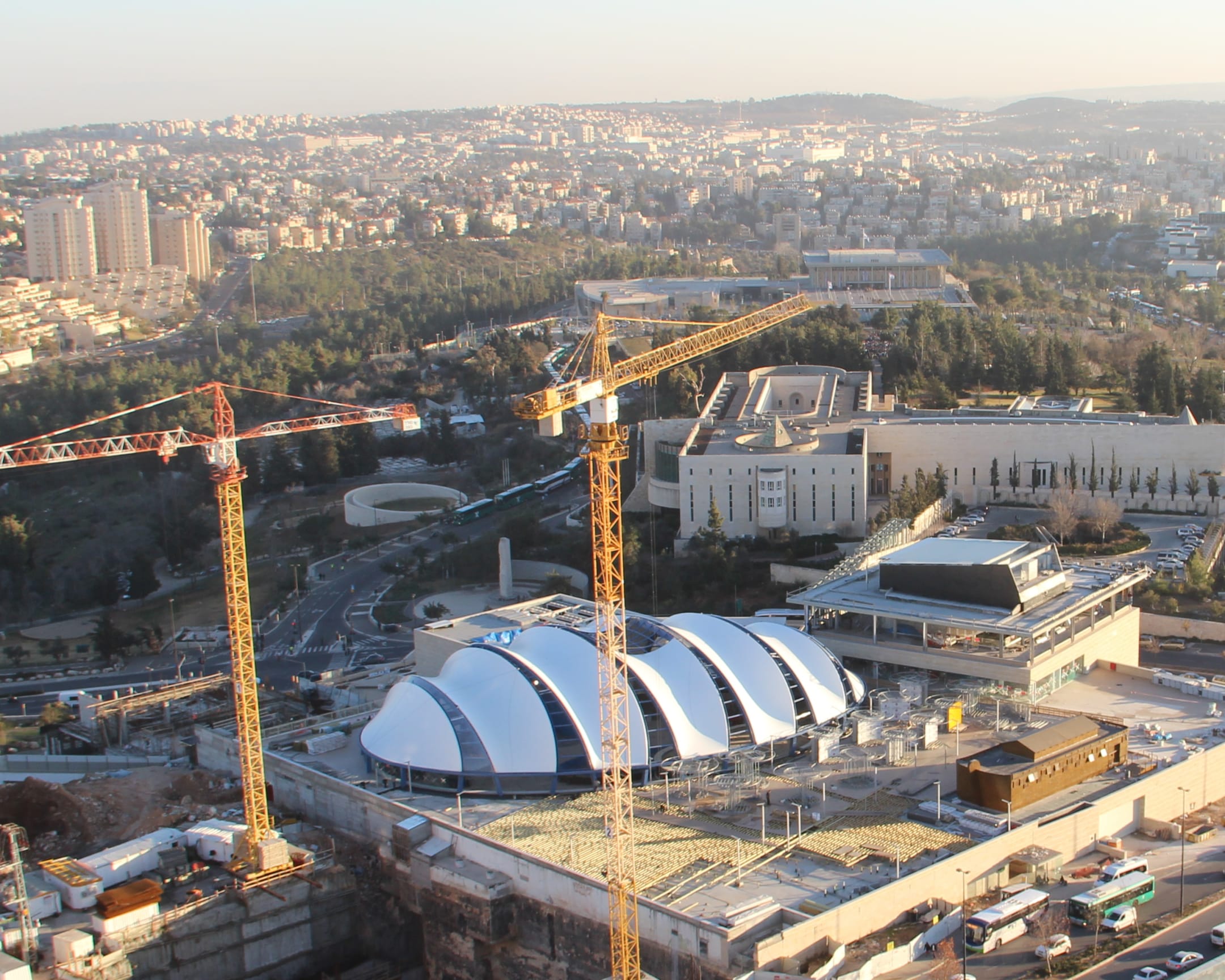 Dr. Ami Korren
Architect and town planner
Tensile structure design expert
About Ami Korren
Ami Korren heads an office for architectural design that deals with all types of buildings including both private and public buildings. He is a graduate of the Technion - Israeli Institute of Technology - Faculty of Architecture and Town-Planning. Lecturer and Tutor in the Technion - Faculty of Architecture and Town-Planning. Researcher in the field of Morphology and had made several discoveries within this field which have been published in various international conventions. His primary subject of study, dealt with in both his Master thesis and PhD. thesis, is Periodic 2-manifolds surfaces which divide the space into two identical subspaces.
Ami Korren's approach to architecture puts an emphasis on meeting the customer's needs and demands, be he a private person or a public institute. A proper architectural design results from combining the designer's personal style with the customer's wishes. The talent of an architect manifests in his ability to design a building in such a way that would allow it to fulfil its functional requirements without neglecting its architectural beauty.
On the roof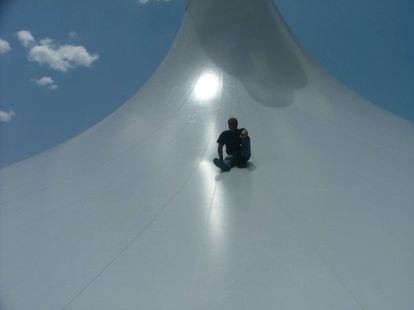 In this photo, Ami is sitting on top of the tensile structure that roofs the enclosed pool in the Yamit 2000 park in Holon.